I made two aprons yesterday: one for my almost-three-year old, and one for my sister.  Here's a peek at the one for my sister…and please pretend there's not a box of brown sugar on the floor or a few dishes waiting to be put in the dishwasher on the counter…this is real life, people. 🙂
And a little peek at what later became a much smaller apron:
Inspired already?  I  loosely followed this tutorial for a one-hour  half apron for the adult-sized, and here's one for a full apron like the one I made my daughter (though it's more complicated than what I did).  I'll post a picture tutorial for the elephant apron, which could also be adult sized, as soon as I convince my little model to do a photo shoot. 🙂  Both came together very quickly, so if you have a half-yard of fabric plus fabric for the ties, you can make a last-minute fast apron gift!  Or in the case of the small apron, it only required half of a fat quarter plus the ties (which are sheets!).
And in the meantime, I'm working on a snowman apron for my five-and-a-half year old, a la Crate and Barrel: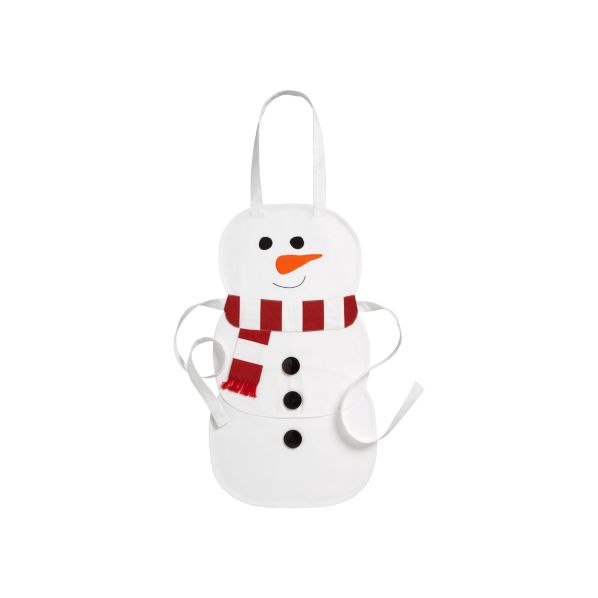 How can you not be inspired by that snowman?!